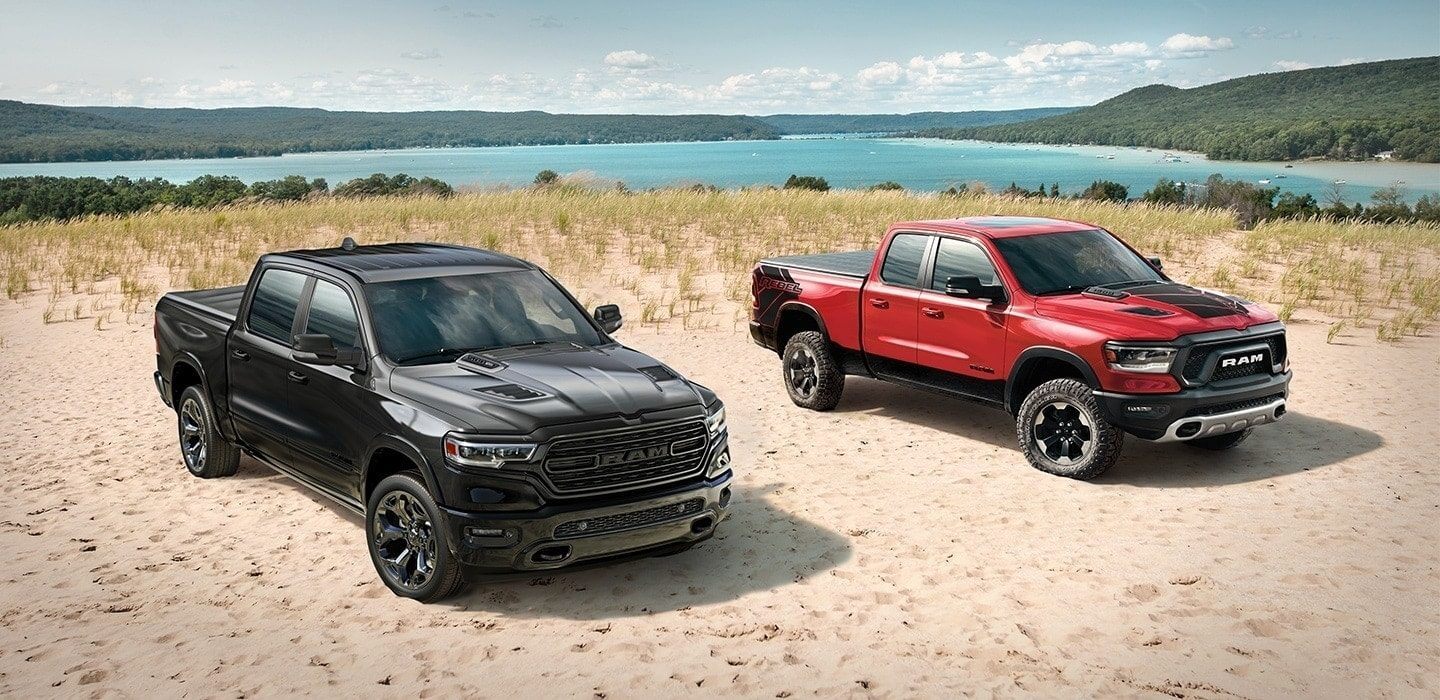 There is a lot to think about when buying a new car. In addition to the make and model – not to mention the various trim levels – there are all the features like tech and safety components to consider. One thing that shouldn't be overlooked is the drivetrain, which is the system that sends power to the wheels. There are many different drivetrains, but all-wheel drive and four-wheel drive are the two that often get shoppers confused. Which is the better choice for your vehicle?
AWD vs 4WD
AWD stands for all-wheel drive, and this means that each wheel gets power constantly. The biggest benefit of AWD is that it gives a vehicle excellent traction, which comes in handy when road conditions are adverse. Both the Dodge Journey and Chrysler 300 can be equipped with AWD.
4WD – or four-wheel drive – often comes in sizable vehicles, including SUVs like the Jeep® Wrangler. With this drivetrain, torque is sent to all wheels when it is needed. If you plan to do some off-roading in or around the Owings Mills, MD area, a 4WD vehicle is ideal, as it is designed to handle rough terrain. Pickup trucks also frequently come with 4WD, including the RAM truck lineup such as the RAM 1500 and RAM 2500.
Heritage Chrysler Dodge Jeep RAM Owings Mills
If you're still not sure which drivetrain is the right one for you, come down to Heritage Chrysler Dodge Jeep RAM Owings Mills for a test drive. Getting a feel for how different vehicles perform out on the road can help make your decision easier.