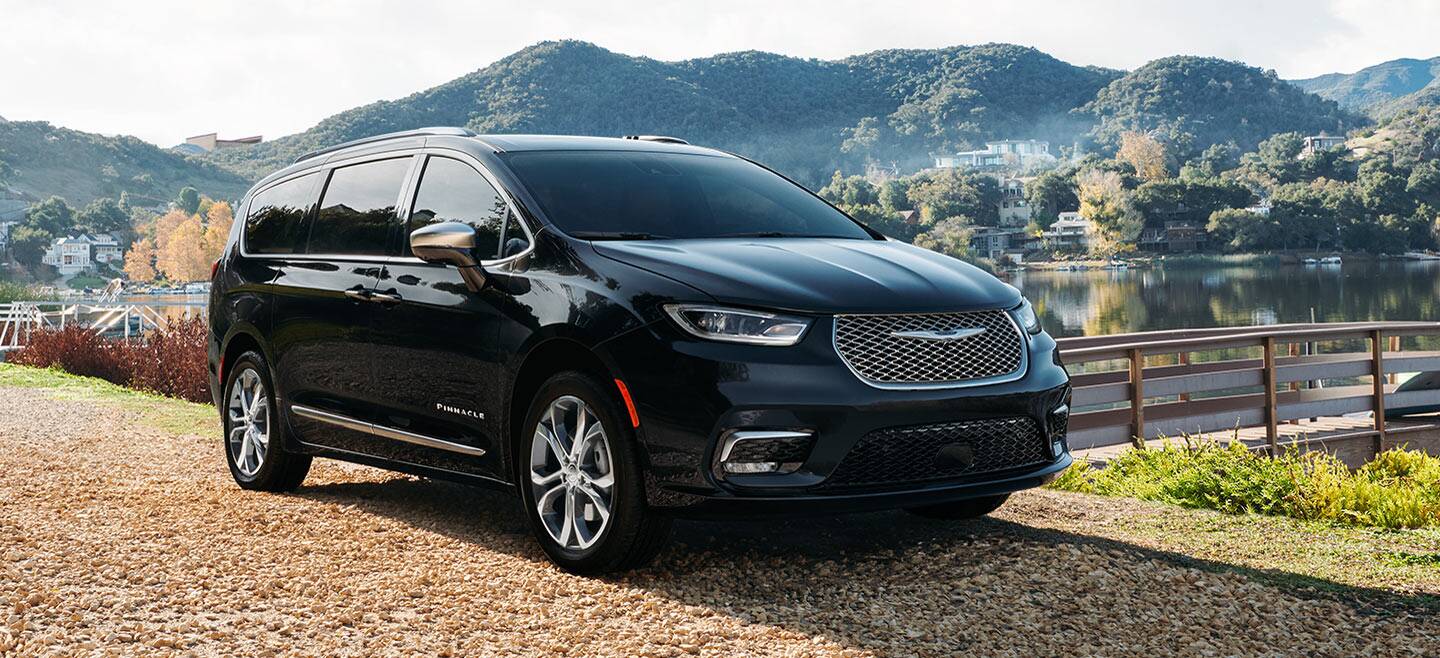 We all know the bad rap that minivans get in the industry, but the Chrysler Pacifica effortlessly shatters that perception. Later this year, the new and improved 2021 Chrysler Pacifica will be released, and it's certainly going to impress.

New Look and Powertrain
First of all, the 2021 Chrysler Pacifica has a new look. The grille, wheels, liftgate, and exterior lighting have all been redesigned, creating more of an SUV appearance. There are also now two powertrains to choose from, including a 287-horsepower 3.6-liter V6, which is the same one found in the 2020 Chrysler Pacifica. There is also a plug-in hybrid that utilizes a 3.6-liter V6 engine – along with two electric motors – to produce a total 260 horsepower. If you're looking to conserve gas, it's the hybrid you'll want to go with, as it gets 84 MPGe (miles per gallon equivalent). Plus, it can go up to 33 miles just on electricity.
Tech and Safety Features
In addition to looking and performing great, the 2021 Chrysler Pacifica is also loaded with many state-of-the-art features. These include the Uconnect™ infotainment system with a 10.1-inch touchscreen, Amazon Alexa™, Apple CarPlay™, Android Auto™, up to 12 USB ports, a Wi-Fi hot spot, and an interior camera to keep an eye on backseat passengers. There are also quite a few standard safety components, such as lane departure warning, automatic emergency braking with pedestrian detection, adaptive cruise control, and blind spot monitoring.
If you're interested in the 2021 Chrysler Pacifica, it will be at Heritage Chrysler Dodge Jeep RAM Owings Mills soon! In the meantime, you can keep checking our website for the latest news and information, or check out the current 2020 Chrysler Pacifica!