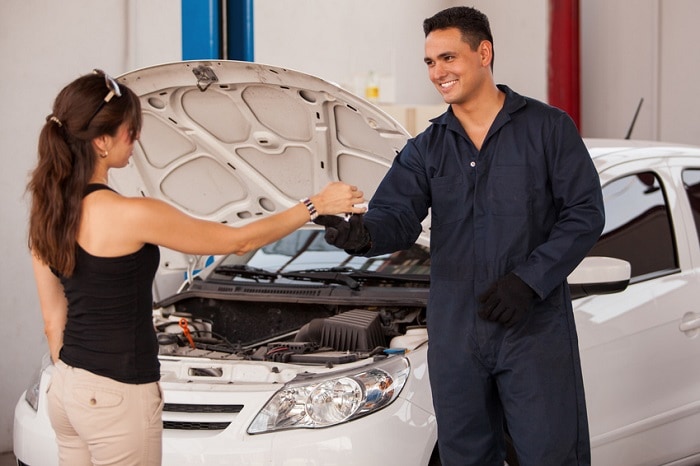 If you think it's hot now, try going outside wearing sheets of metal. Probably a little hotter, right? The summer weather can be especially rough on our cars, and this is why forgetting important maintenance is a big mistake. There are areas in particular you'll want to pay attention to as the mercury climbs, all of which can be taken care of at the Heritage Dodge service department here at Heritage Chrysler Dodge Jeep® Owings Mills.
Coolant
Overheated radiators can be common this time of year, and perhaps the best way to prevent it is to make sure your coolant level is where it should be. If it's low, we can take a look at the hoses or reservoir for a possible leak.
Air Conditioning
If you don't want your car to feel like a sauna every time you go for a ride, our technicians will ensure your AC is working correctly. If the problem is linked to a continuous lack of refrigerant, this may indicate a leak.
Filters
Right now, the air is filled with pollen, dirt, dust, and other things that are harmful to a vehicle. If it has been a while since your last oil change, schedule an oil change appointment. We'll also inspect the oil filter and air filter. Heat has the potential to turn oil into a sludge-like consistency, which is why it's important to stay on top of oil changes.
Windshield Wipers
Speaking of dirt, you just never know when you'll drive into some nasty stuff that you'll need to wipe off your windshield. Plus, you don't want to be caught in a sudden rainstorm with balky wipers. Now is a good idea to get a new pair if needed, and also to check on your wiper fluid level.
Schedule Chrysler, Jeep, RAM, or Dodge Service Today
Whatever maintenance you may need for your vehicle, the Dodge service experts at Heritage Chrysler Dodge Jeep RAM Owings Mills can supply it in spades. Contact us to schedule an appointment!