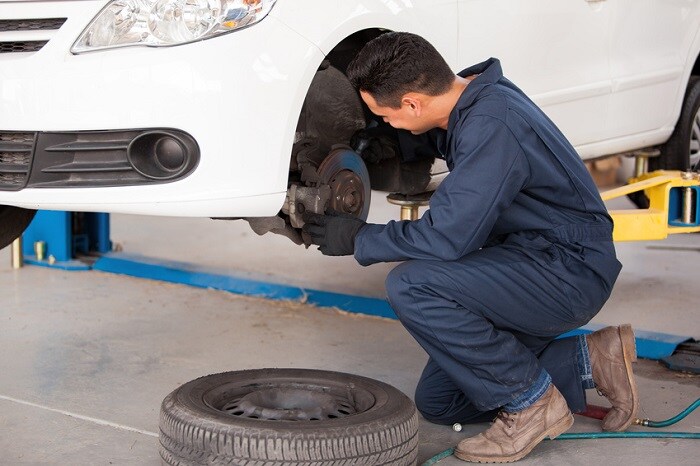 Why choose just any car dealership when you can choose a team of experts that has your back for all your automotive needs? Here at Heritage Chrysler Dodge Jeep® RAM Owings Mills, not only are we your trusted source for great deals on new FCA US LLC vehicles, but we also offer top-quality service and repairs for a variety of car needs, including your brakes.
Importance of Brake Service
Out of all the components of your car, none are quite as important to your safety as your car's brakes. While you choose to drive a car due to your need for transport, the braking system is the most important part of the car. Because of this, it's essential that you take good care of your brakes by getting regular service and any repairs if needed.?
You can usually pretty easily tell if your brakes need work by looking for signs of brake failure. If your brakes make unpleasant sounds like screeching, squeaking (not just after rain), or grinding, then you should have them inspected. You should also get your brakes checked if your brake pedal feels soft and airy rather than stiff and responsive.?
Service Center
Here at our Chrysler service center near Baltimore, you can trust our team of certified technicians to take a careful look at your car to identify any brake problems. We know how to look for issues with your brake lines, brake pads, rotors, and other parts of your brakes that could be causing your problems. If you are due for a brake fluid flush, we can take care of that right here at our dealership. And if you need to replace a broken part, our stock of OEM parts has just what you need to get your brakes back into great shape.?
Schedule an appointment for reliable brake service in Owings Mills, MD today!