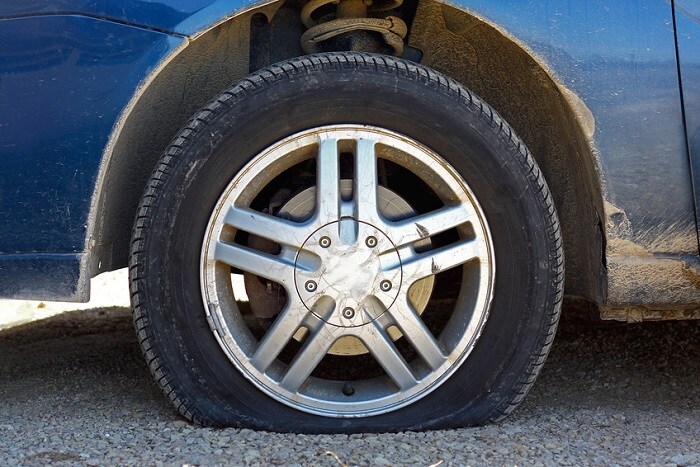 No driver ever wants a flat tire, but sometimes accidents happen to even the most careful. You could drive over something that causes a puncture or encountered a slow leak that gradually gave you a flat. No matter the reason, understanding how to change your tire to your spare is important for everyone who might become stranded on the road. Our staff at Heritage Chrysler Dodge Jeep® RAM Owings Mills want you to know how to change out your tire in case of an emergency, using these helpful step-by-step tips:
Changing A Tire
- If you are on the road, its crucial that you pull your Jeep Wrangler or Jeep Cherokee to a safe area as far away from traffic as possible to change the tire. Other drivers may not see you working on your vehicle, putting you at risk.
- Grab the spare tire, your tire iron, and your jack from your vehicle.
- Loosen up all of the lug nuts on the flat tire.
- Jack up the car and then fully remove the lug nuts. Don't lose them, you'll need them later. Change out the flat with the spare tire.
- Lower your vehicle back to the ground prior to tightening the lugs back up.
- Double check lug tightness one more time before driving away.
Helpful Tip: If you are unsure of the proper jacking points on your vehicle, you can always reference your Jeep owner's manual for advice.
All drivers should make sure there is a viable spare tire and the tools to change it in their vehicle. And once you've got your car in driving condition again, Heritage Chrysler Dodge Jeep RAM Owings Mills can set you up with a brand-new tire whenever you need it. Call us today in our Jeep service center to set up an appointment at (443) 275-5270. If you would like to come in to talk with our service department about new tires for your vehicle, you can find our full-service dealership located at 11212 Reisterstown Road near Baltimore, MD.