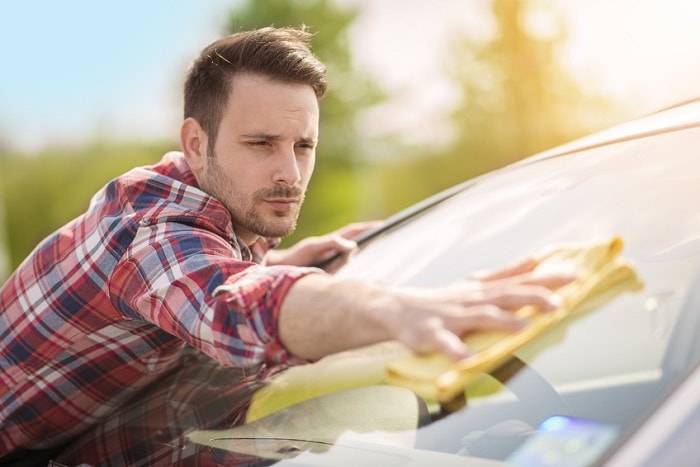 It may be hard to believe after the way March started, but spring really is almost here. Winter can be hard on cars, so this is the perfect time to start thinking about preparing your car for the new season – think of it as doing some spring cleaning for your vehicle! There are a few different pieces of helping your used Chrysler car or 2019 Jeep® SUV recover from the winter, so we thought we'd talk about the big stuff here.
The first and easiest thing to do is some actual cleaning! Get the salt and grime from winter roads washed off to help prevent rust, and vacuum up the dirt that accumulates from wet muddy boots. The next piece of preparing for spring is to see what kind of maintenance your car might need after a tough winter. Think about getting your tires rotated, especially if you've had a bad winter for potholes, and make sure they're properly aligned. Check the battery after the weeks and weeks of cold weather to ensure you don't get stuck with a car that won't start. After you check what might have gone wrong during the winter, visit out Chrysler, Dodge, Jeep, and RAM service center to make sure you're ready to go for the spring and summer months. We can make sure your AC is up and running, and that your brakes are ready for longer road trips during the warm months.
Whatever maintenance your vehicle needs after the winter, our service center has got you covered. Bring your car in today, and we'll have you ready to hit the road in your RAM truck or 2019 Dodge Charger. Baltimore, MD area drivers can count on Heritage Chrysler Dodge Jeep RAM Owing Mills to get their car ready for spring!