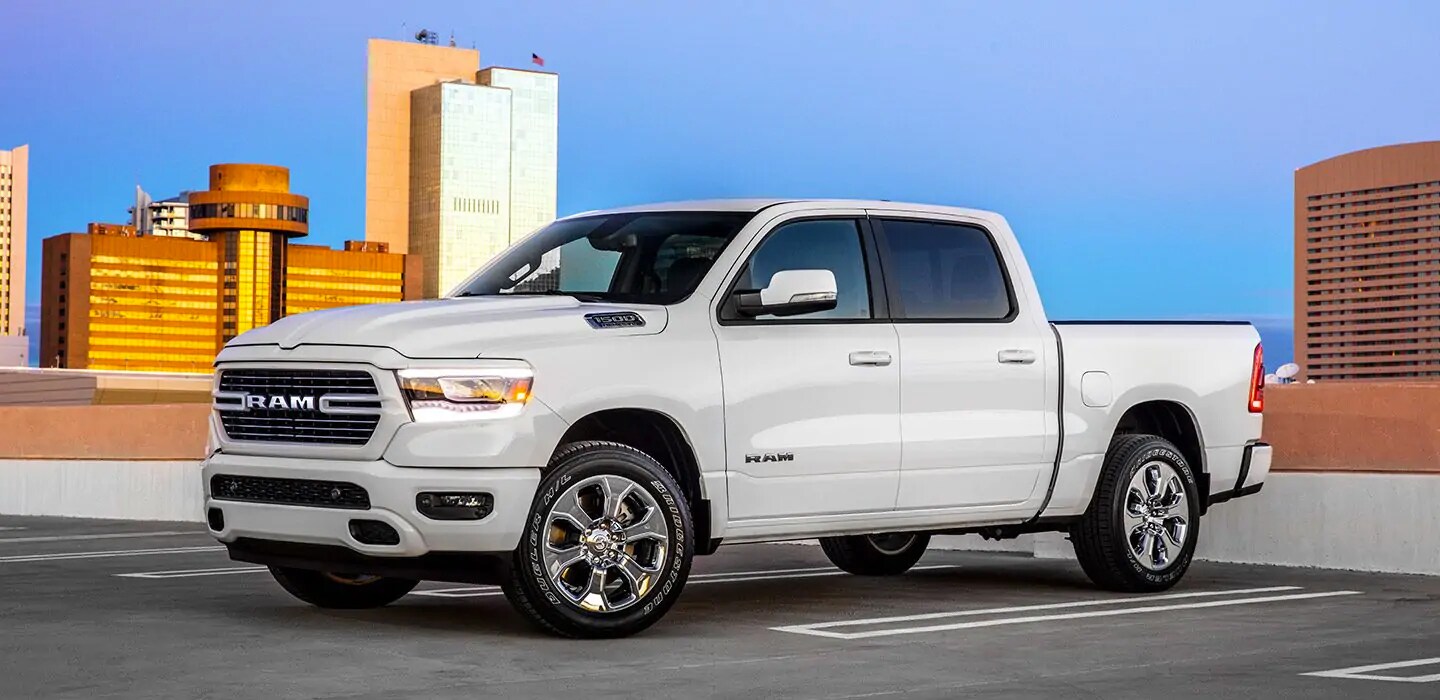 When Car and Driver editors sit down to compile their list of the 10Best Trucks and SUVs, they must make some difficult decisions. With an exclusive list that narrows down a broad field to just 10 select models, it's safe to say that the editors are choosing the best of the best. Models are compared to others in their segments using a 100-point scale, and scores are based on value, how well the vehicle achieves its intended purpose, and drive experience. And this year, two of models here at your home for 2019 Jeep® vehicles, Chrysler cars, and RAM trucks made the list.
The all-new 2019 RAM 1500 has been making waves already with a string of award wins, so it's no surprise that Car and Driver editors chose it as the best in the Full-Size Pickup segment. The magazine praised its comfort as well as its capabilities, and commented on its "class-leading ride." We're also excited about another 10Best model here on our lot, although it's not one that necessarily jumps to mind for a list of trucks and SUVs. The 2019 Chrysler Pacifica topped the "Van" category for a spot on the list, marking the third year in a row Car and Driver editors have selected the popular minivan. The editors were particularly impressed with the drive experience, versatility, and comfort, and it's hard to beat praise like "The Pacifica is the best minivan on sale today."
We know that our local drivers are looking for the best, and according to Car and Driver, they can find it right here in the form of a 2019 Chrysler Pacifica or 2019 RAM 1500. Westminster, MD drivers who want to see what two of the 10Best Trucks and SUVs on the market look like don't have far to go. We've got them right here at Heritage Chrysler Dodge Jeep RAM Owing Mills!