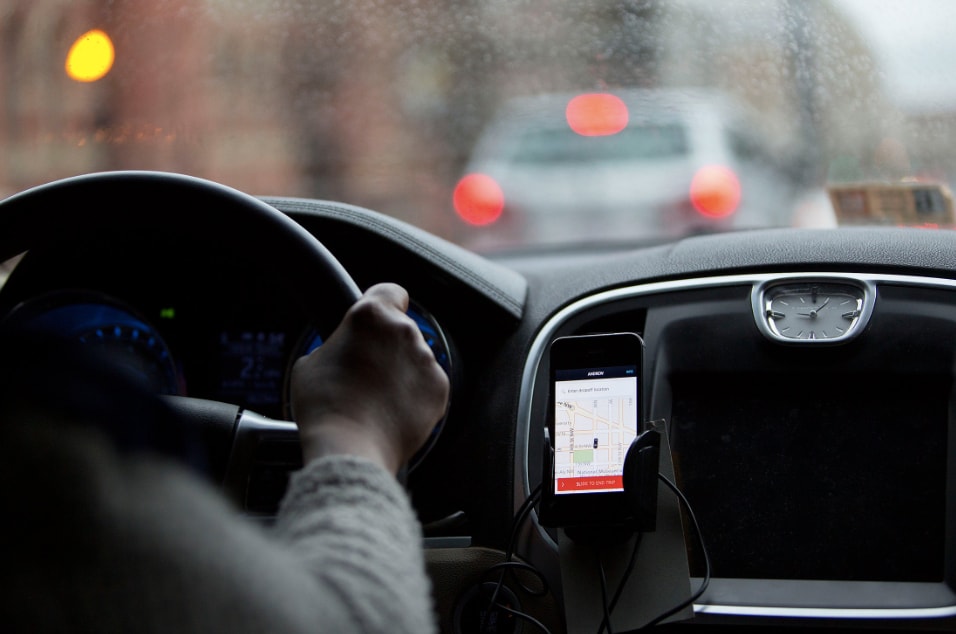 As many of our Baltimore area customers have probably noticed, the ride industry has undergone something of a revolution recently. Specifically, Uber, Lyft, and other rideshare companies have been taking off. And for a lot of drivers that means an extra source of income, or even a full-time source of income, driving rideshares. When it comes to rideshares, a great car can make a big difference when it comes to driver and rider experience. We've got some great choices for rideshare drivers looking to upgrade their vehicle, from 2018 Dodge cars to Jeep® SUVs.
While rideshare companies have their own requirements for vehicles, there are other things that can really set a car apart. A new Dodge Charger not only gives riders the thrill of riding in a powerful muscle car, it also has a spacious backseat for passengers and a standard Uconnect® system with Apple CarPlay® and Android Auto® that will make it easy for drivers to stay connected and entertained during hours in the car.
The 2018 Jeep Grand Cherokee is perfect for drivers who want to offer a little more rider and cargo space, and with over 70 safety and security features, driving will be safer than ever for every seat in the car. For drivers who want to give their passengers an extra touch of luxury, it's hard to go wrong with a 2018 Chrysler 300. Large enough to have room for everyone and with available leather seats and sunroof, this sedan offers not only an extra dose of comfort, but up to an EPA-estimated 30 miles per gallon in fuel efficiency, making it affordable for drivers to keep it on the road.
Whether you choose a luxurious sedan, a spacious SUV, or an exciting Dodge Charger, Westminster, MD, Ellicott City, MD, and other Baltimore area drivers only need to go as far as Owing Mills to find the vehicle to set their rideshare driving above and beyond. Visit Heritage Chrysler Dodge Jeep RAM Owing Mills today for a variety of great rideshare options.