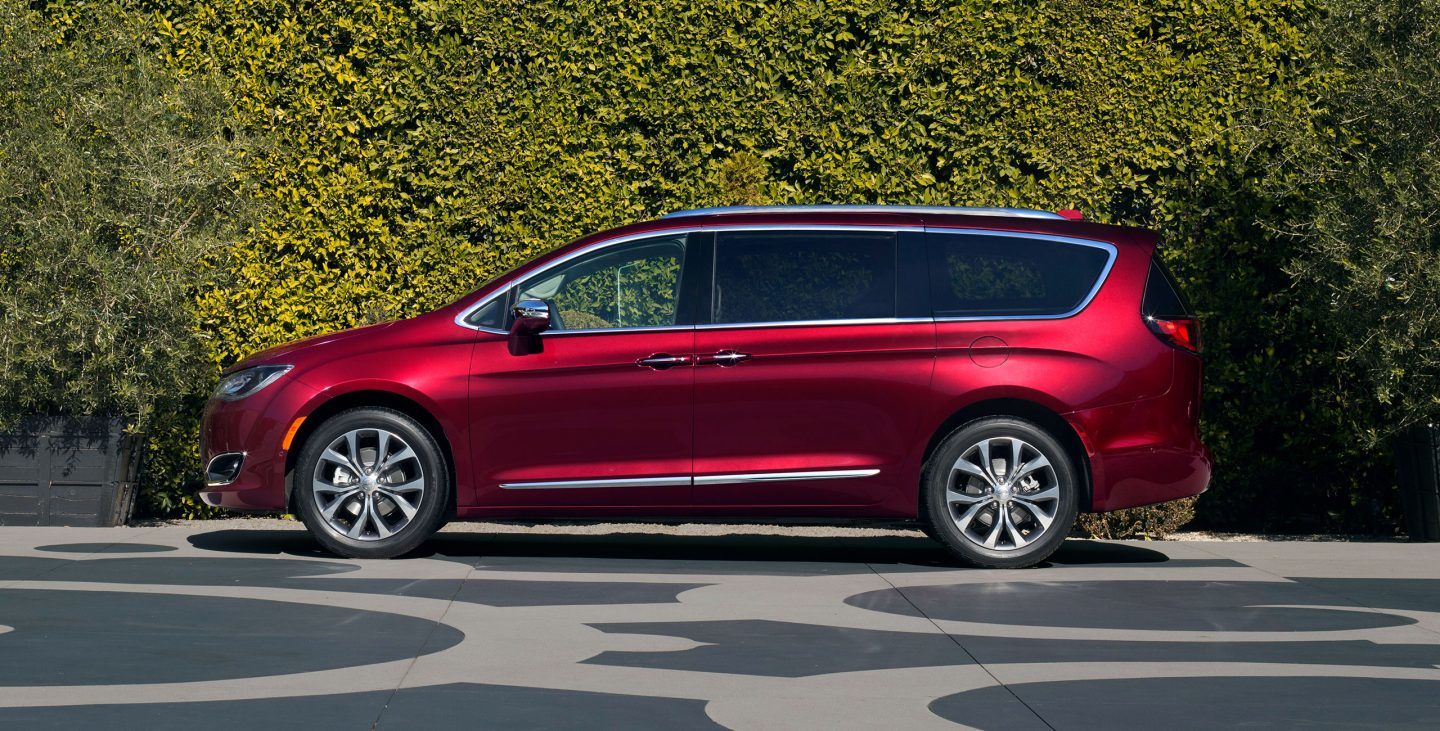 There are a lot of cars out there, and sometimes it can be hard to figure out what's right for you and your family. One of the best ways to determine your choice is to compare similar models. Here at your home for everything from Dodge cars to RAM trucks, we've done that for you by comparing and contrasting two minivans, the 2019 Chrysler Pacifica and the 2019 Toyota Sienna.
One of the biggest considerations for a family vehicle is space. The 2019 Chrysler Pacifica has the edge here, with more front and rear legroom - particularly important for families who are spending a lot of time in their vehicle. Another key factor for busy parents is convenience. At the top-of-the-line level, both minivans come with a standard programmable garage door opener, but only the 2019 Chrysler Pacifica includes a hands-free auto-opening trunk for drivers with their hands full. And even at the most basic level, the Chrysler minivan also provides drivers with Keyless Enter n' Go, another way they make it easier for parents juggling children, groceries, and more.
When it comes to mileage, the two models are a dead heat, both boasting 22 miles per gallon combined city/highway. Of course we'd be remiss if we didn't talk about price, one of the critical factors for any car buyer. While both models fall into an normal range for a minivan, the 2019 Toyota Sienna starts at an MSRP of $31,115 while the 2019 Chrysler Pacifica has a starting MSRP of just $26,995.
With a lower price, more space, and more of those convenience features that are so important for parents, the 2019 Chrysler Pacifica comes out ahead on this comparison. If you're ready to go for it, you can find this popular minivan at our dealership, or learn more about our other family-friendly models like the 2019 Jeep® Grand Cherokee. Baltimore area families can find vehicles that fit their family's needs here at Heritage Chrysler Dodge Jeep RAM.