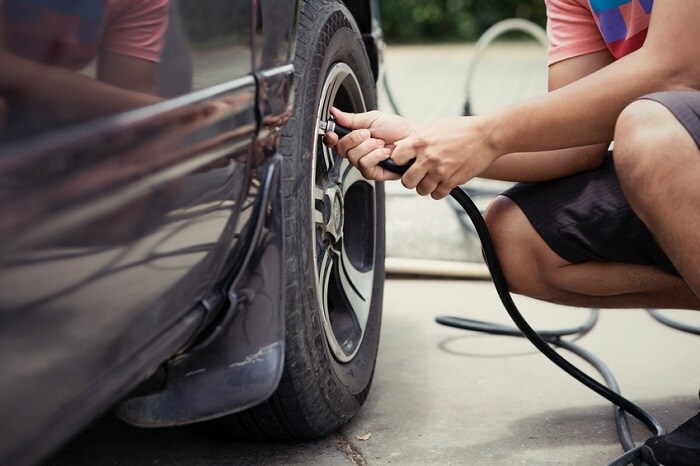 For us at Heritage Chrysler Jeep® Dodge RAM Owings Mills, summer means hot sunny days, BBQs, and road trips. If you're like us and plan to take your vehicle out for a weekend adventure or road trip, it is important to make sure your car is ready. Hot temperatures and sun can affect a number of features on your vehicle, especially your car's tires.
Hot weather can cause a tire to weaken. Your tires could gain 20 PSI (pound per square inch) over the course of the day if the temperature rises 20º F! In order to ensure the safety of your tires, it is important to check them monthly. During a tire check, our expert technicians will check the tire pressure, the condition of the tires, and will rotate the tires if needed.
Having proper tire pressure is essential. Under-inflated tires generate more heat due to excessive sidewall flexing and have a negative effect on handling and fuel economy. Though when you have the right amount of tire inflation, your vehicle has the best possible contact with the road. Properly inflated tires also provide improved fuel economy, increased handling, and more responsive braking.
Tires are designed to provide consistent performance throughout their lifetimes, but even with the right tire care, tires have a limited lifespan. A number of factors are considered to determine if new tires are needed. Generally, most tires have a lifespan of between 25,000 and 50,000 miles before they need to be replaced. Though, the type of car, where and how you drive it, and how well you care for your tires can all affect your tire's lifespan.
If you would like to schedule your vehicle for a maintenance appointment or tire check-up, please visit our car dealership serving Ellicott City, MD. Our tire specialists will provide an extensive tire evaluation and will help select new tires if needed. From performance tires for your Dodge Charger to all-season tires for your Jeep Cherokee, we have you covered.