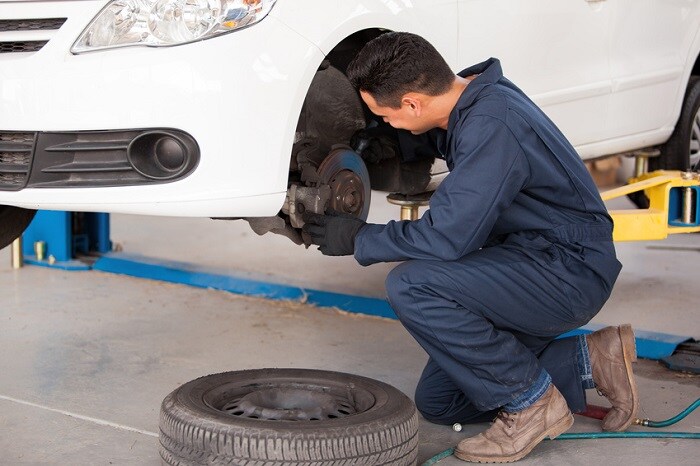 Car maintenance can be a little tricky for a lot of drivers. It's easy to know when you need to fix things like a flat tire, or do some work on an AC system that's not keeping you as cool as it used to. But when it comes to brakes, a lot of drivers tend to forget about them until a big problem occurs. Whether it's new RAM trucks or a used Jeep® SUV, brake maintenance is one of the most important pieces of keeping your vehicle in good working order.
When it comes to brakes, by the time drivers notice a problem, it's already escalated. The best way to stay on top of keeping your brakes running smoothly is to get regular check-ups - and our Chrysler, RAM, Jeep, and Dodge service center can certainly help with that!
When there is a problem with your brakes, there are some warning signs drivers can look out for. The most obvious indicator that something is wrong is the sound of your brakes. If they're squealing, that's a warning that your brake pads are worn or glazed - and if they're grinding, the problem is more severe. A clicking sound could mean your brake pads are a little loose, and we can help with that as well. It's also important to pay attention to the feel of your brakes. Is there grabbing or pulling to one side? Too much drag during acceleration? A pulsing brake pedal? All of these are signs of trouble, and worth a visit to find out from our expert service technicians what's wrong.
Here at Heritage Chrysler Dodge Jeep RAM Owing Mills, we want our local drivers to get the most out of their vehicle, from a used Chrysler 200 to a 2018 Dodge Charger. Owing Mills, MD area drivers can do that by taking care of their brakes. Visit us today for brake service, and keep yourself and your passengers safer this summer.