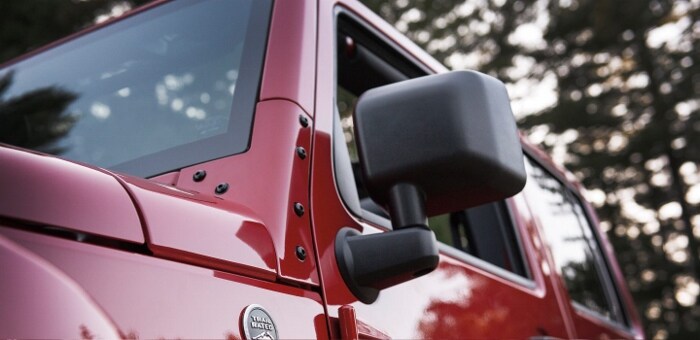 When Jeep® first announced that they would be redesigning the beloved
Jeep Wrangler
, there were a number of long-time Jeep Wrangler owners that very publicly pronounced their wariness over changes that could potentially alter what they always have loved about the industry-leading off-road SUV. Now that the vehicle has been unveiled and reviewers have had plenty of time to look it over, it should be pretty clear that all of the most important bits in this vehicle remain unchanged. The improvements are updates that have effectively left alone the character of the automobile.
"Jeep has always represented the ultimate in capability and open-air freedom, and our all-new 2018 Jeep Wrangler protects that important legacy and takes it into the future," said Mike Manley, Head of Jeep Brand – FCA Global. "The all-new Jeep Wrangler is instantly recognizable as a Jeep, staying true to the original, yet it is better in every way – delivering even more rugged capability, more ride comfort, more fuel efficiency courtesy of several advanced powertrain options, more interior comfort, more safety and more technology."
The list of off-road hardware continues to grow and improve, while a new 2.0-liter turbocharged inline four-cylinder engine provides a more efficient drivetrain choice for those that had been hoping for one. The suspension has been updated, the overall weight of the SUV has been reduced, and of course infotainment and safety technologies are better than ever, too.
It truly is a remarkable automobile that hasn't changed in spirit but certainly has improved in terms of hardware and modernity. Expect the 2018 Jeep Wrangler to roll out onto dealership lots later this year. If you are interested in getting more information about the latest version of this beloved vehicle, or any of our other
2018 Jeep SUVs
, just contact Heritage Chrysler Dodge Jeep RAM Owings Mills and we will be happy to help however we can!