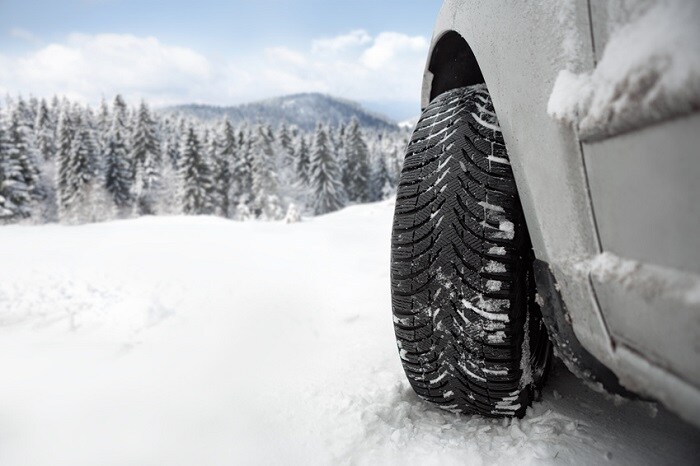 Winter is in full swing around most of the country. While those of us here in the Baltimore area haven't had to worry about snow recently, we all know it's only a matter of time before we start seeing the white stuff. Here at Heritage Chrysler Dodge Jeep® RAM Owing Mills, we want all our drivers to stay safe this winter, whether they're in a big RAM truck or more compact 2019 Dodge cars. So we thought this would be a great opportunity to review some important winter driving tips - before we have to worry about a snowstorm.
The most important things to remember when it's snowy or icy are to take it slow, and keep plenty of space between your car and the one ahead of you. It takes longer to brake when the roads are slick, and slower speeds and greater following distances will help prevent a collision if you have to stop suddenly. Speaking of stopping, it's best to avoid it as much as possible on ice and snow. It's harder to start again from a complete stop, and you risk your wheels spinning. Instead, try to slow down way before stoplights so they change before you have to stop completely, and rolling slowly up hills. And as the weather gets colder, try to keep your gas tank at least half full. Not only will this help prevent a freeze in your gas line, you'll be glad to have fuel in the tank if you ever get stranded in the cold.
While we always hope for an easy winter, some simple driving tips will help keep you and your vehicle safe through the colder months. And if you want a newer, safer vehicle before the snow hits, you can visit today to test drive anything from a Jeep SUV to a 2019 Dodge Grand Caravan. Owing Mills drivers, stay safe this winter!