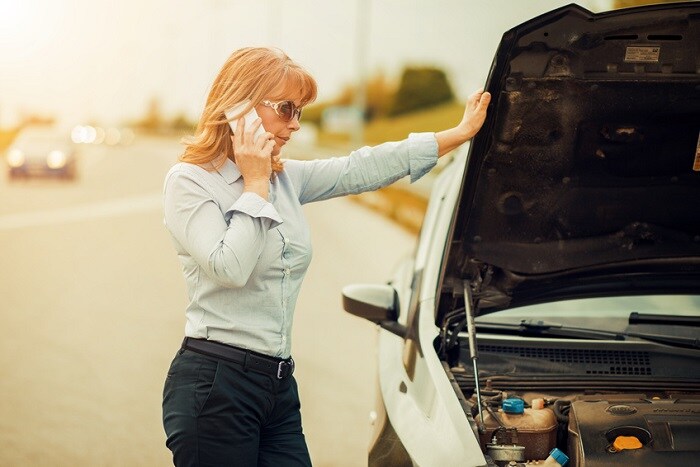 In most cases, when
RAM trucks
or Jeep SUVs end up stranded on the side of the road with a spare tire, you have the ability to pop out, put on your donut tire, and continue on your way to Heritage Chrysler Dodge Jeep RAM to visit our service department and get a replacement.
Dead batteries are a different story, though. If you end up on the side of the road with a gassed battery, chances are quite good that you're not carrying a backup in the trunk. If that happens, you are going to be stuck.
So how does one avoid having this happen? Well, the best way is to let our service technicians check the quality of your battery during normal maintenance checks. However, there are some things to keep an eye out for to make sure you aren't the one stranded on the side of the road:
The battery is old. Most batteries only last four or five years. If yours is coming up on that old, replace it preemptively.
The dashboard warning light goes on. If you see this, don't make excuses to delay a visit to our service department. Get there as soon as possible.
Your electrical components are acting weird. The battery controls things like air conditioning, windshield wipers, and dash lights, so if those are acting slow or odd, the battery may be the culprit.
Your vehicle doesn't sound right starting. If it's slow to turn over, your battery may be running out of juice.

Of course, if you have any questions about the battery under the hood of your
2018 RAM 1500
or 2018 Chrysler Pacifica, just let us know. Somebody here can have a look at it and even replace it so you aren't that person stranded on the side of the road.