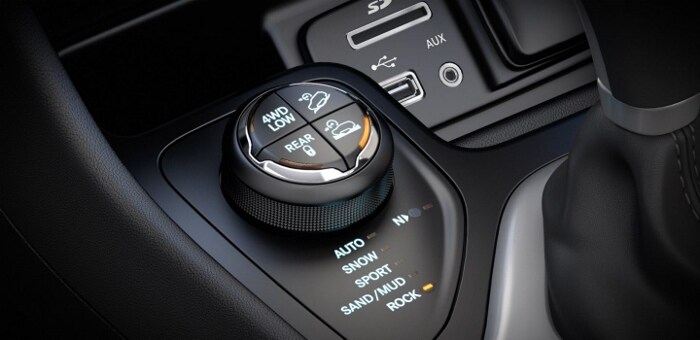 There are a lot of automobiles in the industry today that come with all-wheel drive, which is different from front-wheel drive or rear-wheel drive in that it sends power and torque to both axles rather than just one. This all combines to give drivers more control over their vehicles, particularly in driving conditions that go beyond the norm.
What every
2017 Jeep®
vehicle offers is not exactly all-wheel drive, but rather a four-wheel drive system so strong that those vehicles that boast it slap a shiny "4x4" sticker right on the SUV. Of course, not all four-wheel drive systems are created equal, as the Jeep brand puts it. These SUVs have been designed for going off-road just as often as they drive on pavement, which means a need for more control.
This system is one of the most respected in the industry, so it is hard to imagine getting a better driving experience, either off-road or in wet, slick winter conditions. In fact, the automaker calls the system "the backbone of the brand," as it includes so many important features that help these vehicles thrive on all surfaces. There are off-road differentials to help maximize power and traction on non-traditional surfaces, a front sway bar disconnect system, skid plates, rock rails, and Dana 44 Heavy-Duty solid axles.
Whether you are looking to purchase a rugged Jeep Wrangler or a more traditional crossover like the
Jeep Cherokee
, some iteration of the 4x4 system is available to ensure that drivers make the most of their adventures out on the open road. This time of year, slick conditions are especially dangerous, which is why considering one of these models on your next trip to Heritage Chrysler Dodge Jeep RAM may be a good idea.